Description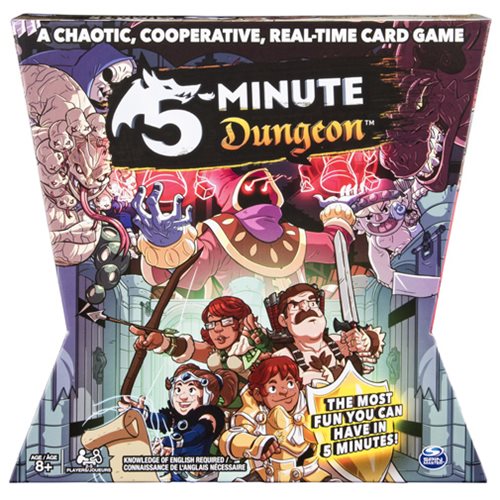 How long can you survive? The 5­Minute Dungeon Card Game is a chaotic, cooperative card game in which players have only a limited amount of time to escape the randomized dungeon.
Using communication and teamwork, players must defeat monsters by matching symbols from their hand to the current card. As player's progress, each dungeon gets harder to defeat.
Gather up your friends and family and get ready to take down monsters with this 5-Minute Dungeon Card Game! Requires 2-5 players. Ages 8 and up.