This post contains affiliate links which means we may earn a small commission at no extra cost to you.
Role-playing games (RPGs) are a great way for kids to work on a variety of skills such as math, communication, creative thinking, decision making, teamwork, and more.
We recently bought the Hero Kids RPG fantasy bundle over at DriveThruRPG and the kids are LOVING it.
In this video, we give an overview of Hero Kids RPG and the first campaign we played as a family.
Hero Kids RPG by Hero Forge Games is an excellent family friendly role-playing game. It is designed to be played with children ages 4-10 years old.
If you want to play RPGs with your kids, but haven't played them much yourself, this is an excellent starter RPG for the whole family.
Neither Brian or I have really played tabletop RPGs (our experience is mostly with video game RPGs), so we liked how easy it was for all of us to dive into it together.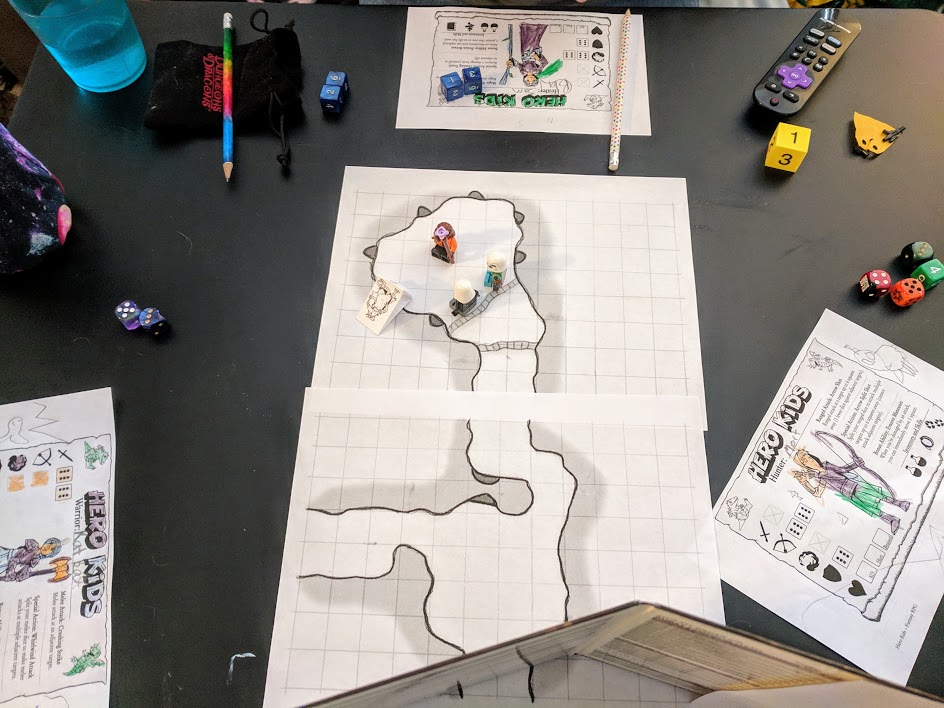 We love that it can be tailored to be more or less challenging on the fly too. Also, you can adjust the language and level of violence as well. There is definitely fighting, but you can win the battle by having the monsters run away rather than being killed.
Since recording this, we've started another campaign adventure. The first one we played was Basement O' Rats, which comes with the Hero Kids fantasy core rulebook. The second one is Curse of the Shadow Walkers.
The Curse of the Shadow Walkers includes more role-playing encounters and additional maps for exploration than the rat campaign. It's been fun to play so far.
Finding kid-friendly role-playing games opens up another world of tabletop game options.
They are engaging and help kids work on a variety of skills such as reading, creative thinking, storytelling, problem solving, teamwork, communication, decision making, math, and more!
Get started with the Hero Kids Fantasy RPG here.
Join the newsletter
Subscribe to get family gaming tips, reviews and our latest content by email.