One of the first ever "multimedia" games I picked up for my PC at the time, the amazing Tandy Sensation!, was The 7th Guest. At the time in 1993, I was blown away by it. It was scary and it had movie like animations and clever puzzles. It's the game that Bill Gates called "the new standard in interactive entertainment".
Old man Stauf built a house and filled it with his toys. Six Guests were invited one night, their screams the only noise. Blood in the Library, blood right up the hall, dripping down the attic stairs, "Hey Guests!, try not to fall". Nobody came out that night. Not one was ever seen. But Old man Stauf is waiting there… Crazy! Sick! and MEAN!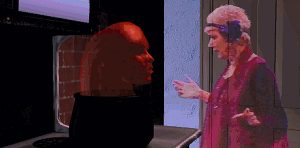 Fortunately, today, companies like GOG.com have made these old DOS and Windows 95 games work on modern machines, and it's currently only $5.99. This means we are not only able to play them again, but we can share that experience with you!
This Friday, October 20th at 10PM Eastern, we will be streaming a play-through on our Twitch channel (https://twitch.tv/stayathomegamers). Just in time for Halloween, spooooky!
I hope I can remember the puzzles. I honestly still had the old "The 7th Guest Strategy Guide" book in my house recently. I think I got rid of it finally, though, so that won't help us. Stop by, say Hi, and hopefully you can help us!
Join the newsletter
Subscribe to get family gaming tips, reviews and our latest content by email.