Are you looking forward to Ralph Breaks the Internet?
I don't know who's more excited for this movie – me or the kids.
When Wreck-It Ralph came out, I was so excited for it. It combined several of my favorite things – Disney and video games. Plus, I often take a liking to villains, so it it was nice to get a new perspective on the "bad guy" of the game.
It quickly became one of our favorite movies and we've watched it numerous times. Now we are looking forward to Wreck-It Ralph 2: Ralph Breaks the Internet!
Have you seen the kids' Wreck-It Ralph 2 trailer reaction video yet? Oh my goodness, Mr. X cracks me up at the end!
Ralph Breaks the Internet Printable Activities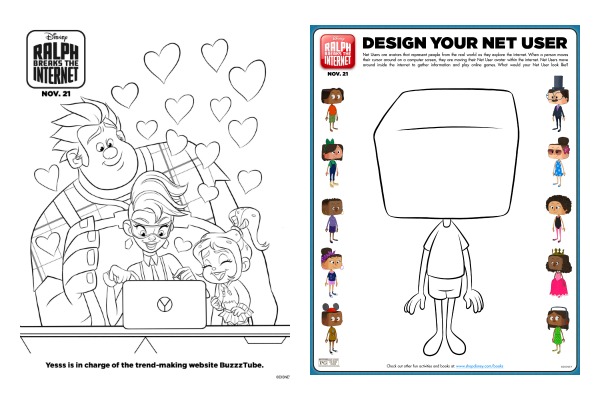 Ralph Breaks the Internet opens in theaters everywhere on November 21, 2018. Keep the kids busy for a bit with these fun Wreck-It Ralph 2 printable activity pages.
There are 19 pages of activities which include coloring pages, games, door hangers, and a costume.
Click here to download the Ralph Breaks the Internet printable activity sheets.
Ralph Breaks the Internet Movie
In RALPH BREAKS THE INTERNET, video-game bad guy Ralph (voice of John C. Reilly) and best friend Vanellope von Schweetz (voice of Sarah Silverman) leave the comforts of Litwak's arcade in an attempt to save her game, Sugar Rush.
Their quest takes them to the vast, uncharted world of the internet where they rely on the citizens of the internet—the Netizens—to help navigate their way.
Lending a virtual hand are Yesss (voice of Taraji P. Henson), the head algorithm and the heart and soul of the trend-making site "BuzzzTube," and Shank (voice of Gal Gadot), a tough-as-nails driver from a gritty online auto-racing game called Slaughter Race, a place Vanellope wholeheartedly embraces—so much so that Ralph worries he may lose the only friend he's ever had.
Directed by Rich Moore ("Zootopia," "Wreck-It Ralph") and Phil Johnston (co-writer "Wreck-It Ralph," "Zootopia," writer, "Cedar Rapids"), and produced by Clark Spencer ("Zootopia," "Wreck-It Ralph," "Bolt," "Lilo & Stitch"), "Ralph Breaks the Internet" hits theaters on Nov. 21, 2018.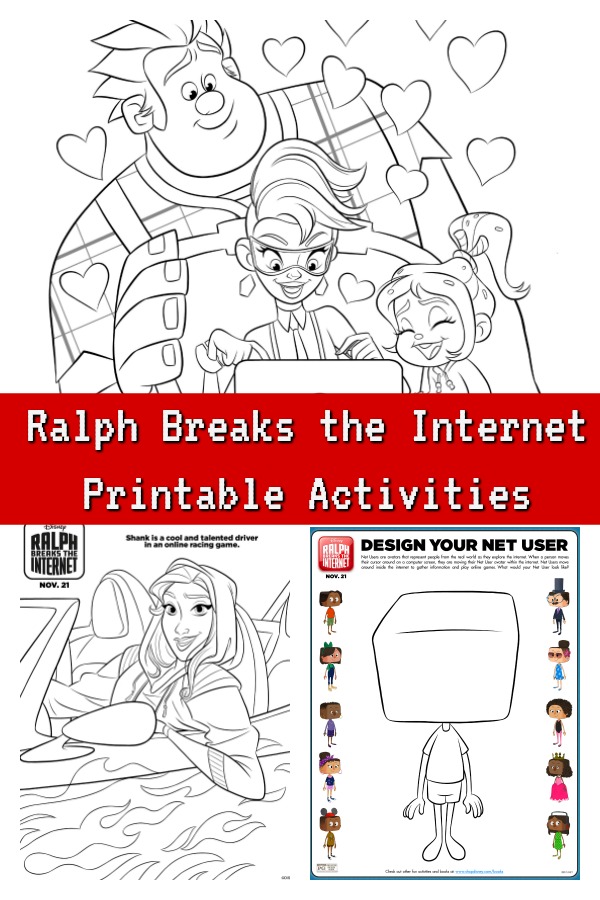 Join the newsletter
Subscribe to get family gaming tips, reviews and our latest content by email.