Looking for a family board game that is quick and easy to teach and play?
We are delighted to partner with Asmodee North America to share our experience playing Ticket to Ride New York. We are fans of the Ticket to Ride series by Days of Wonder and enjoy playing Ticket to Ride: First Journey with our children.
So, what happened when we traded trains for taxis?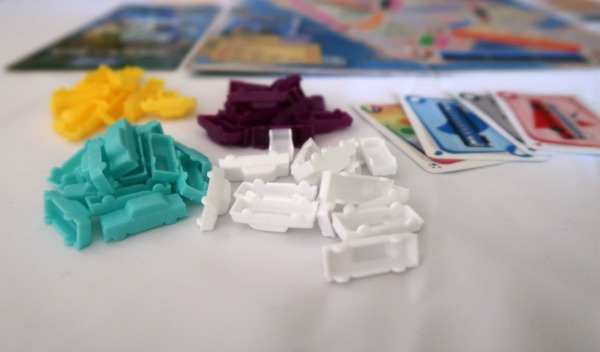 Why Ticket to Ride New York is Perfect for Families
Playing a board game in the evening is one of our favorite family activities. However, some nights we have a limited amount of time or the kids are too restless to play a long game. That's why we love finding games that are quick, easy, and fun.
In this video, we teach you how to play the game Ticket to Ride New York. You will learn how the game works, watch us play an entire game, and hear why we recommend Ticket to Ride New York for family game night.
What we love about Ticket to Ride New York:
It's easy to teach.
There rules are simple to understand and it truly takes only a few minutes to teach someone how to play. That makes this game perfect for kids as well as someone who doesn't play a lot of board games. It is very accessible, which means I'll be using it to introduce other families to the Ticket to Ride series.
It's quick to play.
The first time we play any game, it always takes longer than the box suggests. Our playthrough of Ticket to Ride New York was still fairly fast the first time. It is definitely playable in about 15 minutes.
Sometimes the kids ask to play a board game close to bedtime, so we like having options that don't take much time to set up and play. Plus, there are times the kids simply do no have the attention span to focus on a longer game even if they request it.
Length of time may be faster with only two players, but it is still a short game with all four players. Decision paralysis is minimized which helps keep the game moving.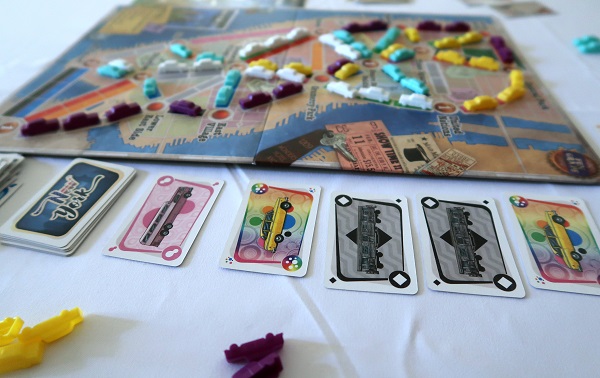 It's fun for both children and adults.
This is probably one of the most important things we consider when selecting board games. Since we play a lot of games as a family, we need options that the kids find fun, but don't bore the adults. This is one of those games that is fun to play with all adult players or with a mix of kids and adults.
Don't let the short playing time and easy to understand rules fool you – there is plenty of strategy in this game!
More things to consider when playing:
The recommended age for Ticket to Ride New York is 8+, but our 7 year old and 5 year old understand the basic concept of how to play. While we don't purposely make the game easier for them, we often coach them through their turns. This helps them learn strategy and how to evaluate their options.
Since our 5 year old is still learning how to read, he needed more assistance with understanding which routes would help him complete his destination tickets. When he plays Ticket to Ride: First Journey (which is geared towards 6+), he is able to match the pictures of destinations.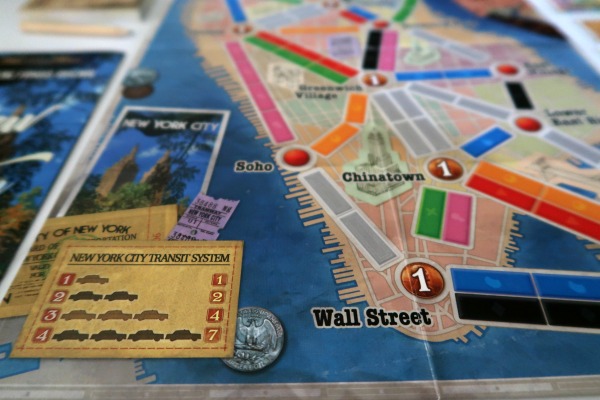 It is easy to have your route blocked or run out of time before completing a longer one. This can make it more challenging, which can be good or bad depending on the player. Although, with a short playing time you can fit in an immediate rematch!
Each color path (except the gray ones) have unique symbols, making the game color-blind friendly.
It offers friendly competition with three ways to gain points. We all had scores within a few points of each other in a couple games, but if you don't complete a route it can really hurt your score to subtract that from your total. Overall, it's not a super high scoring game so it stays close the entire time.
Ready to make your table the final destination for Ticket to Ride New York? It will be available exclusively at Target starting July 8, 2018!
We hope you enjoyed learning more about this new board game and will consider adding it to your next family game night. Follow us on Instagram @SAHfamilygamers and subscribe to our YouTube channel for more family gaming fun.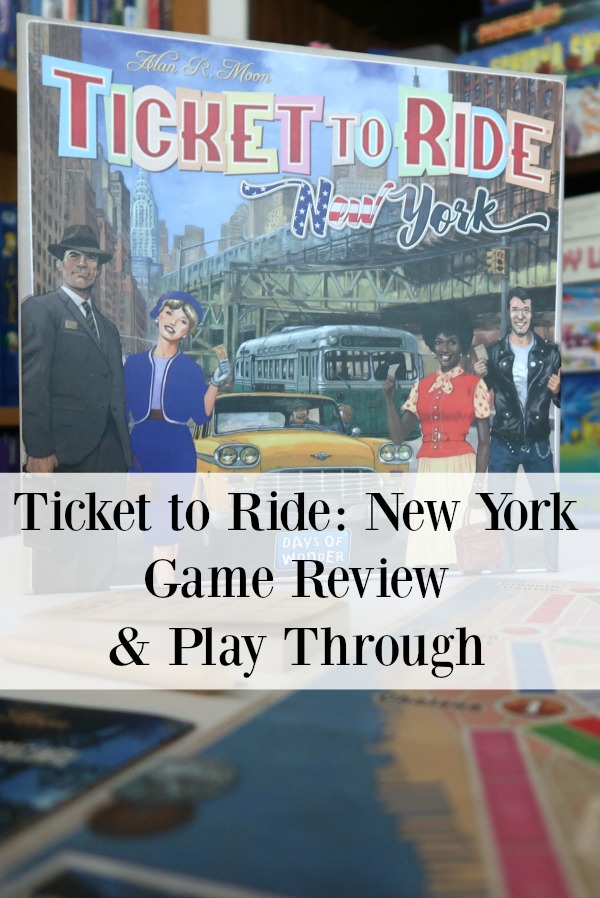 Join the newsletter
Subscribe to get family gaming tips, reviews and our latest content by email.